Let's continue our discussion on walkability with our next neighborhood, Downtown Tacoma!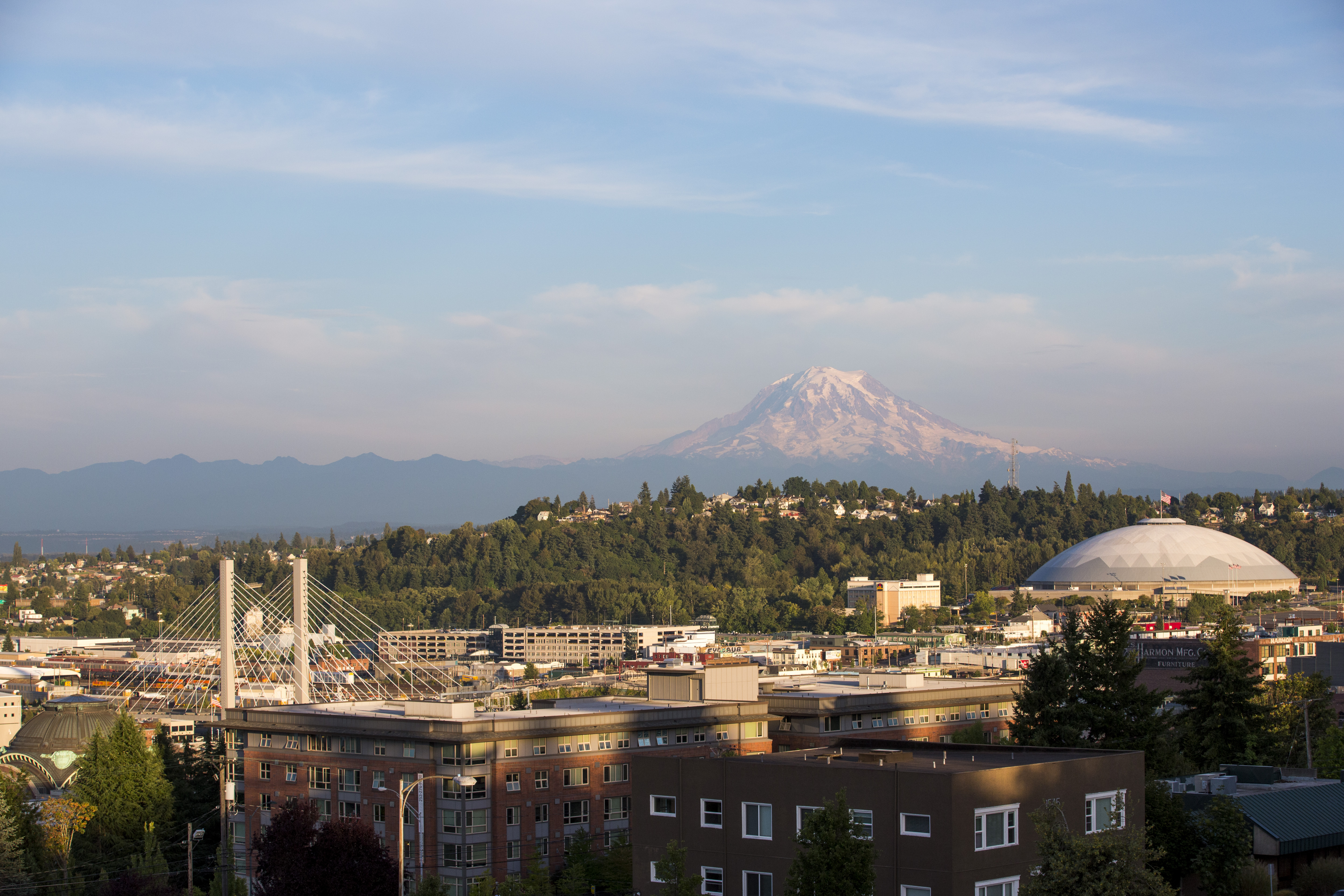 Downtown Tacoma is a walker and biker paradise! No surprise, right? As you wander around Pacific Ave., you'll stumble along various outstanding vendors and museums. Starting on the corner of 21st  and Pacific Ave., you'll find the Harmon, Tacoma's original craft brewery with tasty beers and pizza. If you're interested in a quick brewery tour, you can also swing by 7 Seas right up the street on 21st.
Want a fine dining experience? Look no further than Indochine Asian Dining Lounge, which has superior cocktail and Thai fusion entrees that will make your mouth water. I worked there for many years and never have gotten bored of their diverse menu and top notch service. You can also grab a quick bite at Senergo, Than Brother Pho or Sam Choy's Poke to the Max.
When you cruise along this strip of business in front of University of Washington Tacoma, it's impossible to not stop by Little Sister or Satori Boutique. I'm addicted to Little Sister's eco-conscious skincare products and Satori's trendy display of high-end fashion that doesn't break the bank. Plus, these two businesses are owned by a local Fashionista and Boss Babe, Diamond.
Once again, I digress into food and shopping. What else is around Downtown Tacoma? Plenty! The Studio is a Pilates studio with Reformer machines that activates muscles that you didn't even know you had. Their inclusive environment makes newcomers feel welcomed – they even have Foundations classes that give newbies the opportunity to learn the ropes (literally).  Within a short walking distance from here you can check out the Washington State History Museum, the Museum of Glass, and Tacoma Art Museum (TAM).
As you continue down Pacific Ave, you'll pass mom favorites like Children's Museum and Attune Collective before arriving at Yoga Wild. This yoga studio offers sliding-scale pricing, inclusive social media, and community involvement. They aim to reach a population outside of the typical yoga demographic and bring people together under the umbrella of their core values: nature, community, yoga. Their light-filled studio is located in the basement of old Post Hall that also features a community workspace, The Pioneer Collective. You can rent conference rooms, classrooms or simply drop-in for an afternoon to work in a gorgeous setting. I'm actually writing this article there right now! 😉
If you want to grab happy hour with a friend, Matador has signature margaritas that are delicious and their Happy Hour  menu will make sure you leave with a full and happy belly.  But if you are still hungry or wouldn't mind just one more cocktail, Wooden City is right across the street. This picturesque restaurant offers outdoor space, airy design and scrumptious menu items.
Any gamers out there? Be sure to check out the Dorky's Arcade with a wide selection of pinball machines, classic and new video games that will be sure to delight people of all ages. Remember after 9pm, it's 21+.
If you're in the area after dark and like to sing karaoke, do yourself a favor and stop by The Mix or Puget Sound Pizza. I've had countless nights watching Drag Queens sing karaoke at The Mix and they are some of my favorite memories—trust me they do NOT disappoint.
Enough about what I think, what are your favorite Tacoma businesses?
Interested in buying a home in this neighborhood? Click here for dialed in search of homes for sale in Downtown Tacoma.