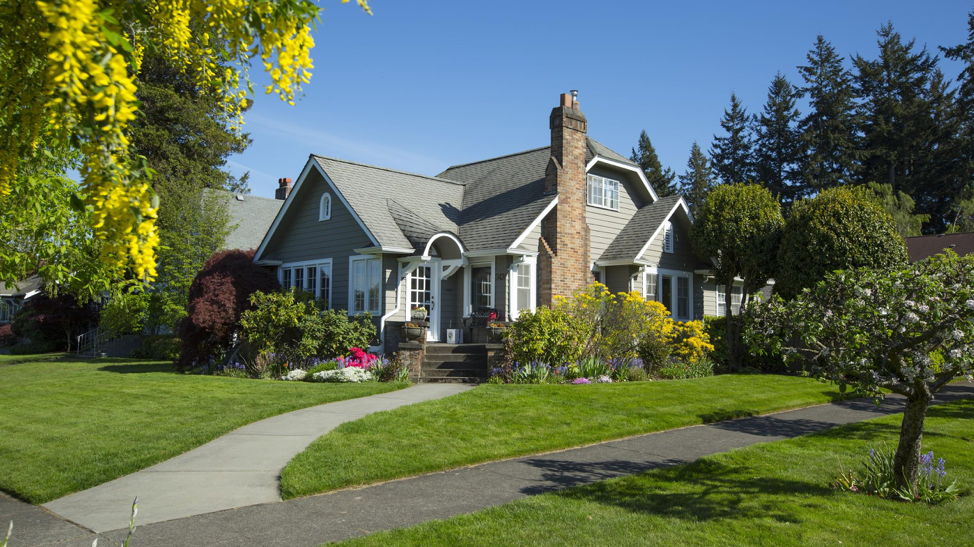 According to this article via NerdWallet, 70% of American homeowners believe that their house is their biggest asset. And as you might expect, taking the time to keep up with repairs and make smart improvements to your home are proven ways to increase your home's value.
When you're determining where to spend your time, energy, and money on home updates, many homeowners will want to focus on areas that will bring them the highest return on investment (ROI) in the long run.
Here are the top 5 areas to focus on for the best ROI:
The Kitchen: According to Remodeling magazine's "2018 Cost vs. Value Report,""A minor kitchen remodel recoups 81% of its cost in added value on average, versus 53% for an upscale kitchen remodel with stone countertops, custom cabinets and commercial-grade appliances."At the same time, according to this article on ConsumerReports.com, a survey of millennials revealed that having a modern kitchen that's been updated is an ideal home feature for more than a third of respondents. Luckily, a few savvy kitchen updates can go a long way—stainless steel appliances, a fresh coat of paint, new flooring, on-trend counters, and even new cabinetry hardware can give a major facelift to an aging kitchen. The article shares that sellers can expect a 3-7% bump in sale price after making these updates, which can end up being well worth the initial investment.
Bathrooms: Bathroom remodels also offer a solid ROI. This page on HomeGuide.com offers an in-depth look at not only what you can expect to pay for a bathroom remodel (depending on how much you plan to do). The article shares that bathroom remodels can offer an average ROI of 70%, but of course this will differ depending on the renovation choices you make.When you're considering how to remodel different aspects of your bathrooms, the shower and toilet are of the utmost importance. According to this article on ConsumerReports.com, people over 50 years old generally don't want to have to step over a tub to take a shower, so curbless showers are a great idea. Not only are curb-less showers easier to get into and wheelchair accessible, but their design is elegant and streamlined as well.If you're choosing a new toilet, consider picking a taller toilet that makes getting on and off easier. The Glacier Bay N2428E(sold at Home Depot for $99) is one example of a great choice—this toilet is ADA compliant and the seat is 2-4 inches taller than standard toilets.
Paint: Whether you're giving your kitchen or bathroom an update, paint is another factor that can give any space in your home an instant update for minimal cost. If you're giving your home a facelift as you get ready to sell, you don't necessarily need to repaint every square inch of your home—instead, focus on areas that get used the most, or where you can get the most bang for your buck!
Curb Appeal: You only have one opportunity to make a strong first impression, so ensuring that your home features top-notch curb appeal is essential. While you don't have to go over the top with landscaping, your yard should be well-maintained, and you might spruce it up by painting your front door or planting some flowers. Trimming overgrown shrubs, pressure washing the sidewalk, and making minor repairs to your home's façade can also offer big results.
The Basics: Home buyers expect a home's basic systems to be taken care of, so you'll want to make sure that things like electrical, plumbing, the roof, etc. are in tiptop shape.Here are a few questions to ask yourself:

How is the condition of your furnace, water heater, roof, electrical, plumbing, and other basic systems?Making sure that you take care of the basics and possibly upgrade systems when necessary can help alleviate worries of potential buyers.
Are your home's systems energy efficient?Many buyers are becoming more and more mindful of the impact that their home may have on the environment, and buyers may also be interested in energy efficient systems to save money. You might also consider getting a new water heater, installing double-paned windows, enhanced attic insulation, installing energy efficient appliances, and LED lighting as ways to capture the attention of savvy buyers.
What condition are your floors in?Is your carpet stained? Do your hardwood floors need refinishing? New flooring can be an instant way to give your home that "like new" feel.
Can you finish any spaces (like a basement) to add more square footage to your home?If you've been putting off finishing any part of your home, now might be the time to transform those spaces into usable square footage!
Every situation is a bit different, and having a second opinion from an expert in your local housing market can translate to bigger profits for you down the line. Do you have any questions about how to get the best ROI on your home remodel?REALTOR® Ferrah Seifertwould love to help—you can get in touch with her at (253) 970-7579 and send her a message here.