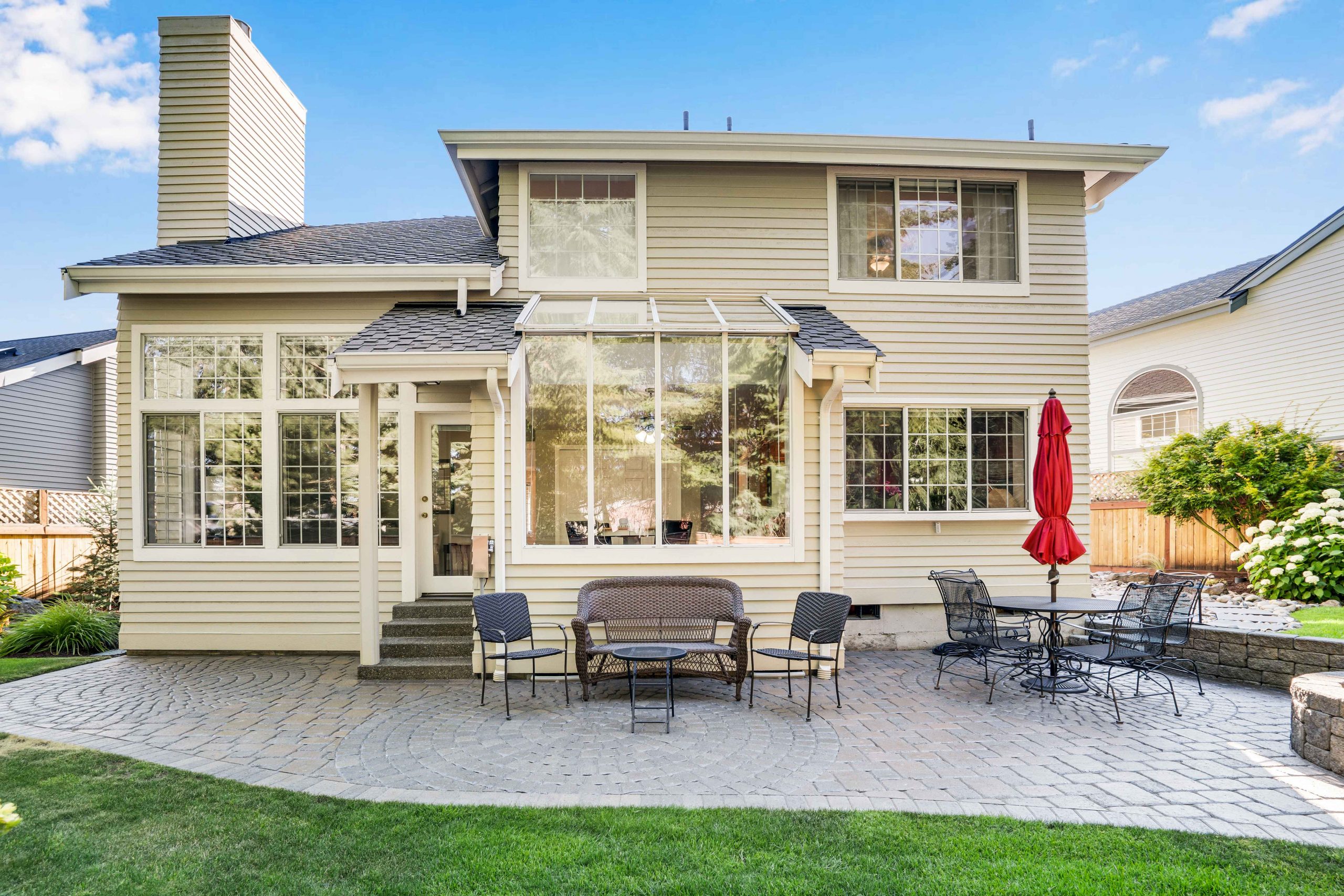 It's summertime in the beautiful Pacific Northwest and these longs days are the perfect time to make the most of your outdoor space.  For many, an outdoor space is an idyllic setting to live out summer dreams. Sip on a favorite drink or maybe grill up something you've been waiting to try since the dark, rainy days of winter. Or quite possibly take a stab at your very own vegetable garden!  Without walls and structure to hold your back, your outdoor space can be a perfect canvas to create a serene space to ground you back to nature and enjoy a gathering of friends and family.  When it comes to your outdoor space, the perfect comes with the imperfect and enjoying and immersing yourself the pure beauty of our incredible surroundings.  
Start Small
The appeal of a lush vegetable and herb garden is a rewarding way to change up your outdoor space.  For many, starting a garden can seem daunting or overwhelming. However, with the many options out there and the plethora of information to be found on planting and maintaining your growing garden…you have all the tools you need right under your little green thumb!  

Going Vertical
 If you have limited space, I love the idea of a vertical garden.  Things have come a long way in recent years. Whether you're a DIYer or you want to find something ready to use with a specific aesthetic, there are options for every type of gardener.  Something I have found to be particularly helpful is, knowing when to plant my seeds and starts or even what plants pair the best if you're using one planter.  With our temperate climate, it makes July and August great times to have fall veggies ready for soups and stews as the weather changes giving you a summer gift that keeps on giving! If sustainability is a driving factor in your quest for a bountiful harvest, don't forget to add a rain barrel and compost bin.  You can even use those leftover coffee grounds as fertilizer with the added bonus of keeping pests away from your beloved growing greenery!  
 Maximize Your Living Space
When decorating the inside of a home, it's a given that you pay special attention to the details and function of the furniture and the space itself.  Outdoor living is no exception.  Picking functional and calming elements will go a long way in giving you your own little outdoor oasis.  Adding comfortable furniture and ambiance through lighting will probably make it your favorite room of the house!
Best Seat in the House
Summer may take a bit longer to arrive for us in the PNW, but we get the added benefit of enjoying some great days outdoors well into September.  Selecting outdoor furniture is easier than ever with big box stores making it a one-stop-shop for the full outdoor living experience.  You can also find great deals from online retailers with the added benefit of free shipping and plenty of reviews to help you select the right pieces from a real-life setting.  When selecting furniture be mindful of how you'll need to store it in the winter months.  Here are some of the questions I ask so it's an easy set up and put away when the time comes.  
Does it come with covers?

Are the cushions cover machine washable?

Can you remove the umbrella fabric to clean? 
Lighting the Figurative Fire of Summer
Nothing like grilling outdoors to make it feel like summer! The smell of burgers or corn on cobb just brings out all the feels and senses.  With the abundance of options from traditional propane and charcoal grills to the low and slow smoker approach, we are seeing those backyard BBQ's bring a lot to the table.  Another fun and functional type of outdoor cooking we are seeing is the utilization of outdoor pizza ovens!  You no longer have to have your own huge brick pizza oven with the introduction of smaller options, meant to compliment the grill space you already have.  You could even throw a "Make Your Own Pizza" party with the mess being contained to the outdoors.  Who doesn't love pizza?! 
S'more please! 
No summer BBQ would be complete without a trip over to the firepit for some S'mores! Just like a vertical garden, the options for every style are endless.  Using stackable pavers or bricks are an easy DIY option or you can find metal, wood burning pits designed for easy use and cleanup.  If wood burning doesn't fit your style, propane pits are a great option too! Just be careful not to drip any of those delicious S'mores on glass centerpiece.  
 

Lighting is Everything

No outdoor oasis is complete without proper lighting.  Lighting is also a great and inexpensive way to draw attention to a focal point in your living space or encourage conversation well after the sun has set.  String lights are something you can find pretty much anywhere an are easily replaceable.  String in a pattern for focuses lighting or light the perimeter to keep a low light to your space. Many string lights and perimeter lights are now solar, which makes it easy to add to any space where you don't have an outlet accessible. Add a little music and it doesn't get much better than that! 

With longer days and a little imagination, you can truly make the outdoor space you have come to life and become another great living space for the whole family. A comfy seat, some good food and company are sure to fill your summer with the best the Pacific Northwest has to offer.